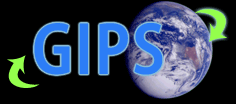 Global IPv6 Advancement Program
The Global IPv6 Advancement (GIPS) program is a pioneering initiative that enables OCCAID members and IPv6 task groups to work together in extending IPv6 deployment around the globe.
The GIPS program's goals are as follows:
Serve the internet community in acquisition of, and implementation of IPv6 internet protocol;
Work with its partners and other community members to spread IPv6 adoption to other parts of the globe;
Provide education and assistance to ensure proper and sane IPv6 deployments; and
Raise support for equal IPv6 provider independent addressing for enterprises and non-ISP institutions.
Working in partnership with the OCCAID Program Committee, the GIPS program routinely sponsors qualified institutions for Associate Membership to OCCAID, and provides assistance in ensuring proper implementation of the IPv6 internet protocol.
GIPS Steering Committee
The GIPS is co-chaired by the following OCCAID participants:
On-going Activities
The GIPS program is currently working to promote IPv6 and provide assistance where needed in the Americas, including Latin American and Caribbean regions, the African continent and the Asia-Pacific. Consulintel and TowardEX are providing leading support for technical implementation issues and encouraging IPv6 deployment worldwide; TENET is providing support to drive the IPv6 adoption across Africa, primarily by the higher education sector.
New updates to the GIPS initiative will be posted on this web page. If you wish to inquire more information about GIPS or would like to participate, please email gips [at] occaid.org.